About Eugene Mirman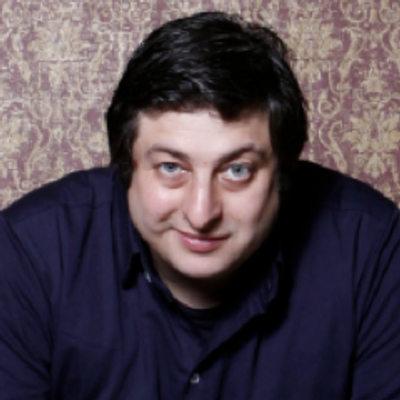 More Episodes »
Eugene Mirman is a comedian, actor and hero who lives in Brooklyn, NY. He voices "Gene" on Fox's Emmy Award winning animated series Bob's Burgers. He was on Flight of the Conchords, Adult Swim's Delocated, and has had two comedy specials on Comedy Central. His latest comedy special, Vegan On His Way To The Complain Store is available on Netflix. He is a frequent co-host of Neil deGrasse Tyson's science show Star Talk. His fifth comedy album, I'm Sorry (You're Welcome), released by Sub Pop Records in 2015, was made available in multiple formats as a 9 Volume Digital Set, 7LPs, a Chair, a Robe.
At the age of four, Eugene escaped the clutches of Russian communism when his family immigrated to the birthplace of America: Lexington, MA. He attended Hampshire College and designed his own major of Comedy — doing a one-hour standup act as his thesis, for which he was made fun of, don't worry — even though actually, it was quite practical.
He's appeared on lots TV shows, including, Archer, @Midnight, Inside Amy Schumer, Late Night With Conan O'Brien, Russell Howard's Good News, Late Night with Seth Myers, Aqua Teen Hunger Force, Home Movies, Bunk, Broad City and more.
Eugene was named Best New York City Comedian by the Village Voice, one of "50 Funniest" by Time Out New York, and one of the 10 best comedians of the last decade by Paste Magazine. He was also named by Rolling Stone as "Hot Twitterer" and keeps his 394k+ followers entertained daily.
Along with Julie Smith Clem, Eugene co-founded Pretty Good Friends, which began as a weekly comedy show in Brooklyn, but grew into tours, large outdoor shows, and TV and radio projects. Out of these shows, Eugene and Julie also created (originally as a joke) the Eugene Mirman Comedy Festival, which is now a yearly institution in Brooklyn and beyond.