About Bill Nye the Science Guy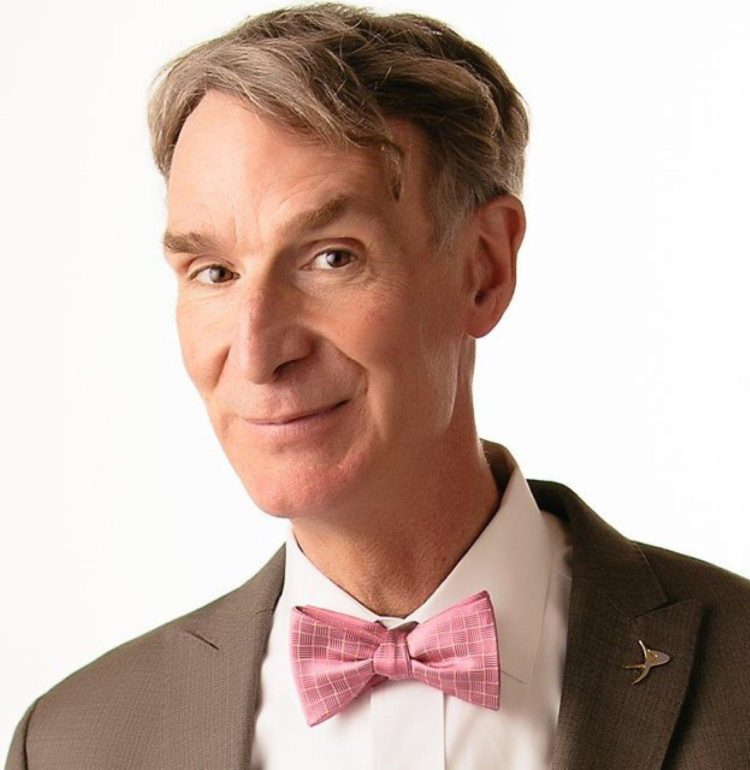 Related Links
More Episodes »
William Sanford "Bill" Nye, popularly known as Bill Nye the Science Guy, is an American science educator, television presenter, and mechanical engineer. Scientist, comedian, teacher, and author, Bill Nye is best known as the host of the PBS children's science show Bill Nye the Science Guy (1993–1998), and for his many subsequent appearances in popular media as a science educator.
Currently, Nye is The Planetary Society's CEO. It's the world's largest non-profit space interest group with members in 130 countries. Cofounded by Carl Sagan, Bruce Murray and Louis Friedman, the organization's mission is to empower the world's citizens to advance space science and exploration. Nye joined The Planetary Society as a Charter Member in 1980. Nye's engineering and management experience enabled him to take the lead and play a hands-on role in making programs like LightSail® a success.
Nye earned a degree in mechanical engineering at Cornell University and spent over 20 years working as an engineer until he combined his dual love of science and comedy to create Bill Nye the Science Guy. As a student at Cornell University, he was introduced to the wonders of astronomy in a class taught by Professor Carl Sagan, cofounder of The Planetary Society, which Nye now leads.
After graduating from Cornell University, Bill worked for the Boeing Corporation, Sundstrand Data Control (now Honeywell), and a few other engineering firms in the Seattle area. The U.S. Department of Justice also recruited Bill for his unique technical expertise and pedagogical skills.
From 1992 to 1998, Bill was one of the writers, producers and talent for the Emmy award-winning Bill Nye the Science Guy TV series co-produced by Buena Vista Television (Disney) and KCTS (Seattle public television).
His recent series Bill Nye Saves The World ran on Netflix from 2017-2018. He currently hosts his own podcast, Science Rules! with Bill Nye.
Bill has authored several books, including New York Times Bestseller Undeniable and Unstoppable, as well as Everything All at Once, and the Jack and the Geniuses books. In addition to leading The Planetary Society, he travels the world lecturing on the importance of science, space exploration, and inspiring generations of young people to change the world.